A SHOWER TOILET FOR EVERY BATHROOM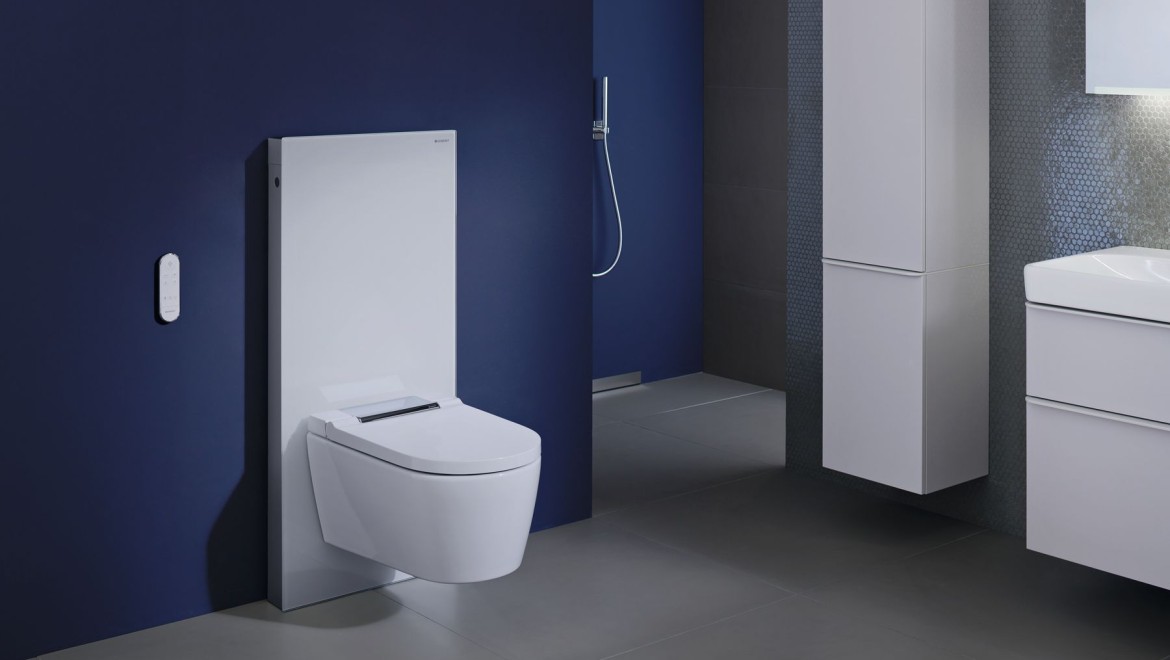 A Geberit AquaClean shower toilet can be installed in virtually any constructional situation. All you need is a mains connection and a water supply connection.
Are you planning a new building or an extensive renovation?
Geberit WC installation elements with concealed cisterns offer a reliable solution in a new building or comprehensive refurbishment. The connections for water and electricity are already pre-planned and make mounting very easy.
Are you planning a soft renovation or do you want to optimise the bathroom in your rented apartment?
Thanks to the Geberit Monolith sanitary module, any WC with an existing exposed cistern can be converted into a Geberit AquaClean shower toilet. The Monolith sanitary module is constructed in such a way that it can be mounted and connected to the existing water supply lines and discharge pipes quickly and easily.
If your bathroom is equipped with a conventional wall-hung WC, we recommend installing a design panel. Unattractive connecting pipes on the tiles are a thing of the past, because the water supply connection is covered by the design panel without interfering with the basic structure.
Alternatively, it is also possible to upgrade an existing WC ceramic appliance with the Geberit AquaClean Tuma WC enhancement solution. Particularly in rented apartments, the WC enhancement solution offers easy and uncomplicated installation on various in-situ WC ceramic appliances without requiring any major conversion measures.