HYGIENE MADE EASY Cleanliness without compromise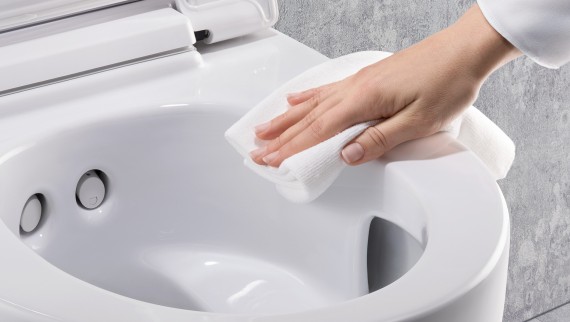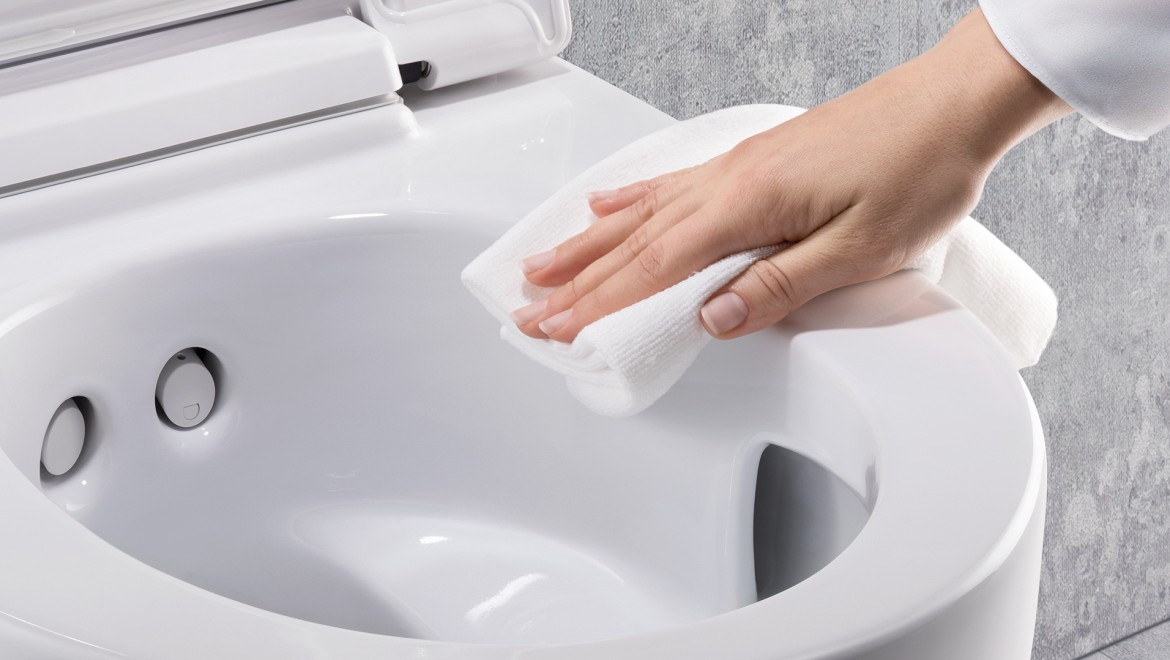 When it comes to hygiene and cleanliness, Geberit accepts no compromise in the development of the AquaClean shower toilets.
High-quality product materials, soft lines and flowing transitions set all AquaClean models apart. And there aren't any corners oredges where the WC cannot be cleaned. Thanks to the integrated technology, inaccessible areas are minimised and hidden places where grime could collect are avoided. A special surface coating allows dirt and flush water to simply wash away so that bacteria and germs are prevented from settling in the first place.
And to prevent scaling, Geberit has also developed an automatic descaling programme for the long-term performance of the shower toilets. This programme runs regardless of the water hardness, and covers all water-bearing components.
Rimless WC ceramic appliance with TurboFlush technology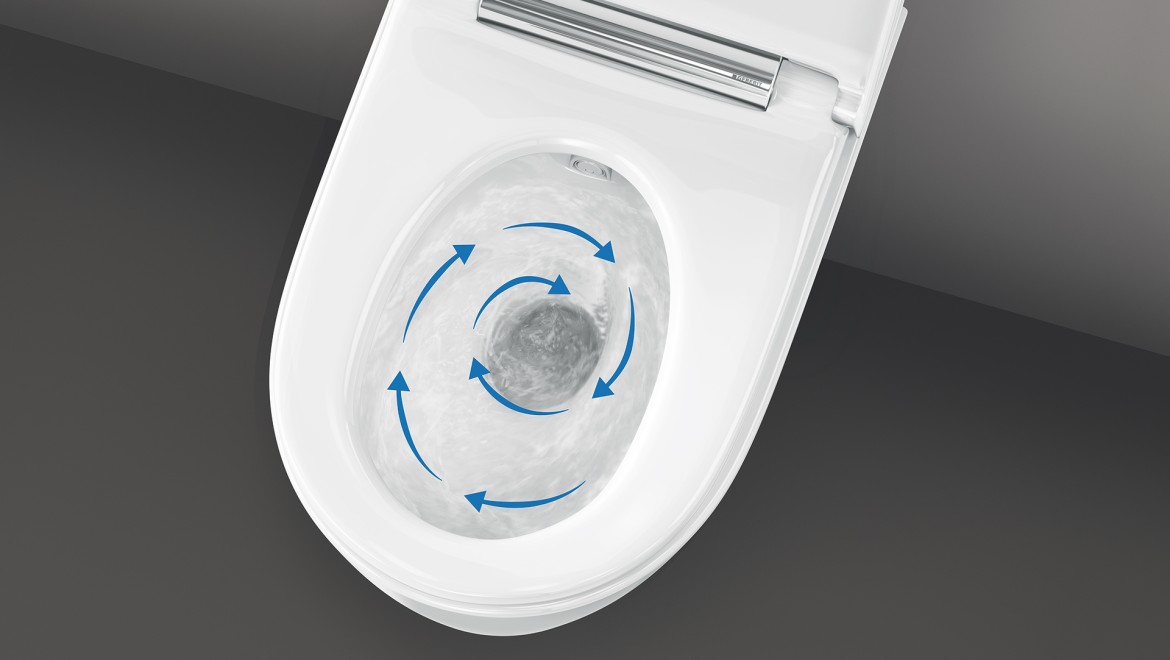 TurboFlush technology in combination with the rimless WC ceramic appliance ensures flushing-out performance that is unparalleled anywhere in the world.
This technology is significantly quieter, more effective and more economical than conventional flushing.
Moreover, it reduces the amount of cleaning needed and also the consumption of aggressive cleaners.
WC seat and lid are easy to remove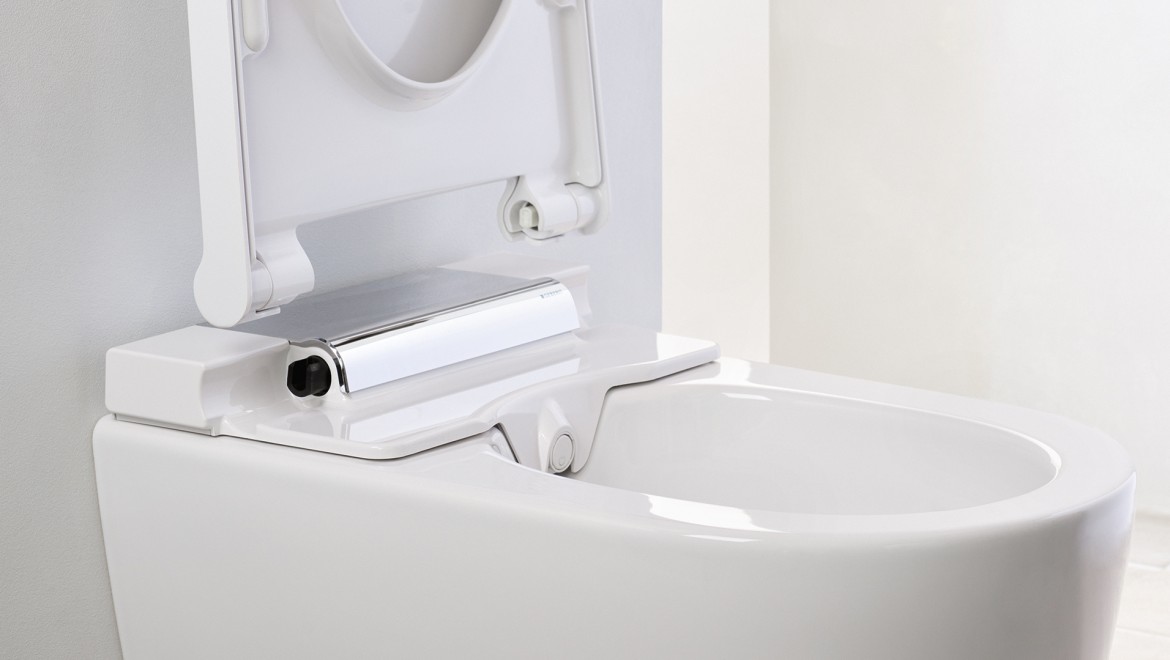 The quick release means that the WC seat and lid can be detached in a single motion.
This also prevents deposits from accumulating on the fastenings.
Descaling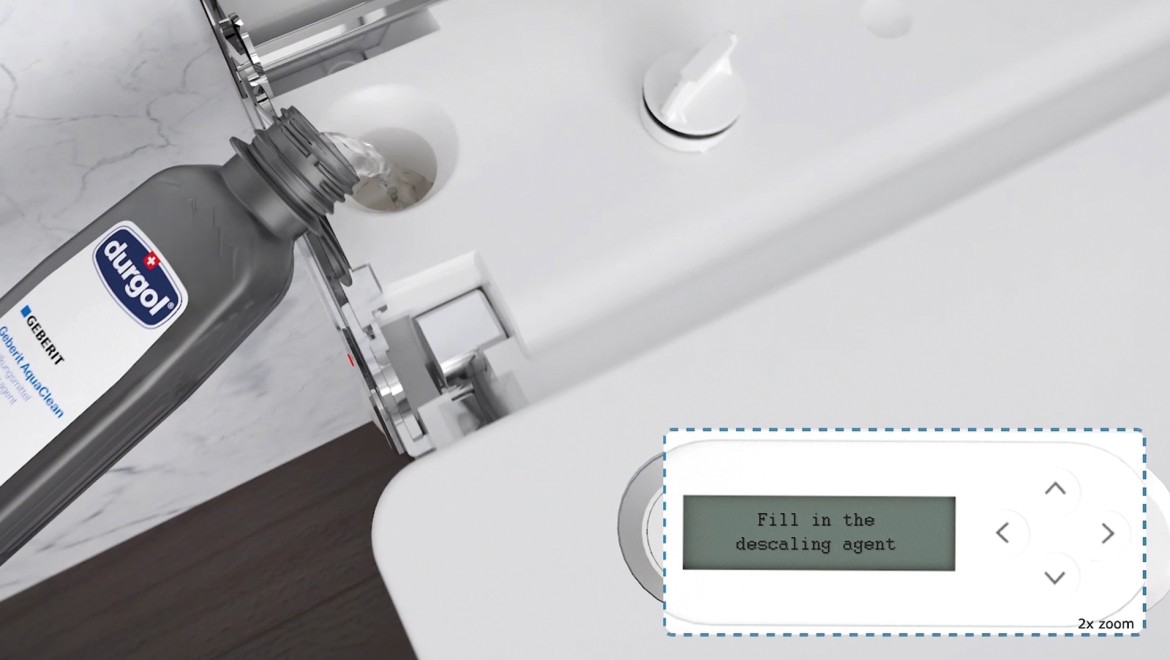 A specially developed descaling programme cleans all water-bearing components.
The remote control or control panel tells you in good time when descaling is required.
Dirt has no chance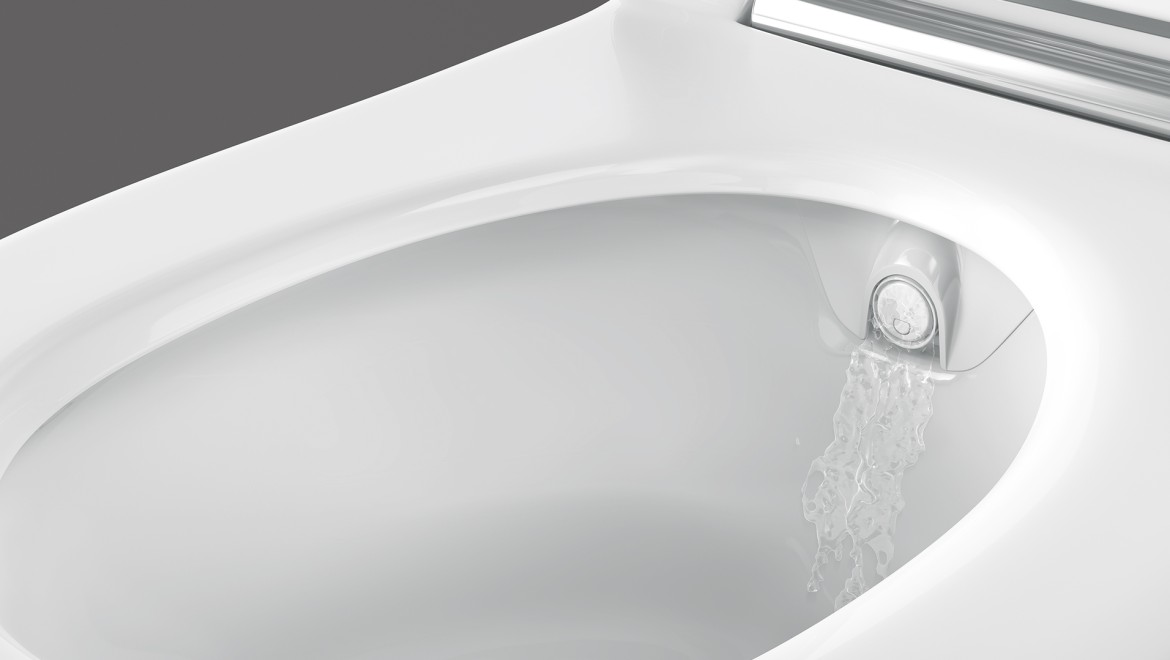 The cleaning of the spray arm and the spray nozzles is carried out automatically on the AquaClean shower toilets.
Before and after each use, they are flushed inside and out with clean water.
Hygiene for the toilet brush
Even if there is no generally valid stricture for when a toilet brush should be replaced, "out with the old and in with the new" is the recommended course after half a year at the latest. Otherwise the germs will be spread around with each use. Insider tip for keeping your toilet brush hygienically clean: fill the holder with a mixture of sanitary cleaner and water – dangerous germs will be reliably killed.