A whole new world that doesn't cost the earth
For a feeling of true cleanliness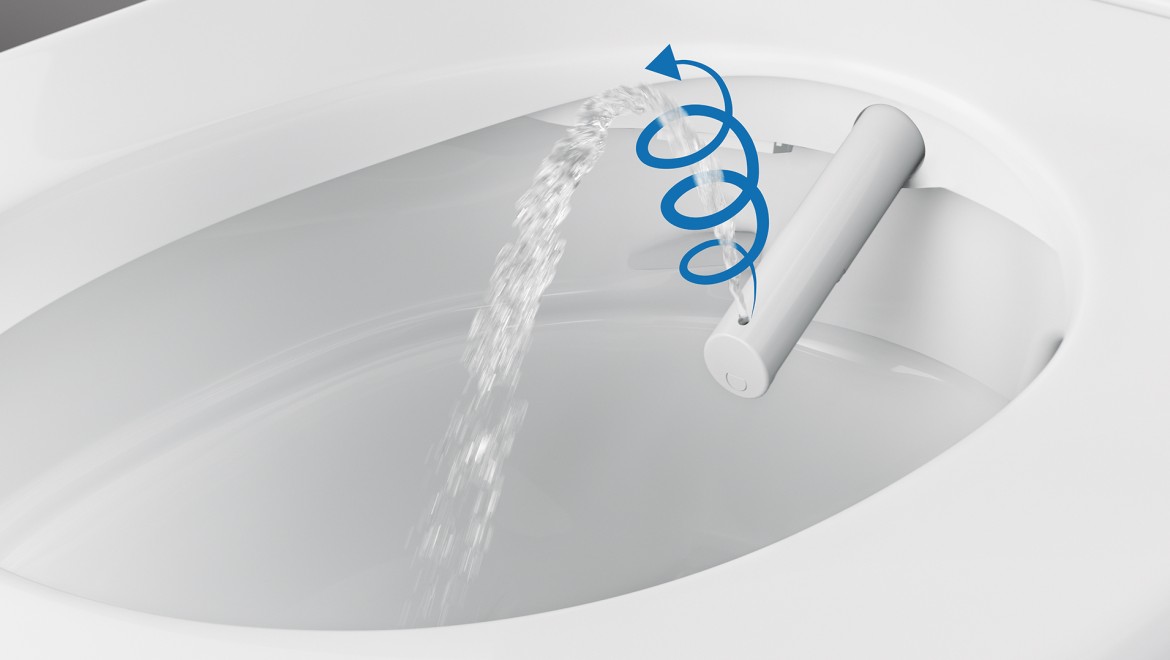 This WC is much more sophisticated than you might expect at first glance. It creates a sense of well-being every time you go to the toilet. Thanks to the special shower spray, you will feel like you've just stepped out of the shower after every use. And the best thing is that shower toilets are not as expensive as you might think. Discover a whole new world of personal hygiene.
Download the brochure now  (, 1.9 MB)
Download the price list  (, 93 KB)
A pleasant feeling of freshness every day
The shower toilet cleans the most intimate part of your body with water. Gentle, beneficial cleansing of your intimate area will give you a new and long-lasting feeling of freshness and self-confidence. You will be amazed at how good – and clean – it makes you feel.
A burst of freshness every day
There is no need to reach for the toilet paper once you've done your business. The shower toilet cleans the most intimate part of your body with water. Water is gentle on your skin and gives you a feeling of the utmost cleanliness. At the touch of a button, the hidden spray arm extends and cleans your bottom with a pleasant water jet.
You will be amazed at how good it makes you feel.
You will feel clean and fresh after every visit to the toilet.
It will boost your well-being and self-confidence.
It will improve your personal hygiene considerably.
You will avoid skin irritations and itching that can occur when using conventional toilet paper or wet wipes.
You will help to reduce the amount of toilet paper and wet wipes in our drainage systems.
GOOD PRODUCTS CAN STILL BE AFFORDABLE THE TUMA CLASSIC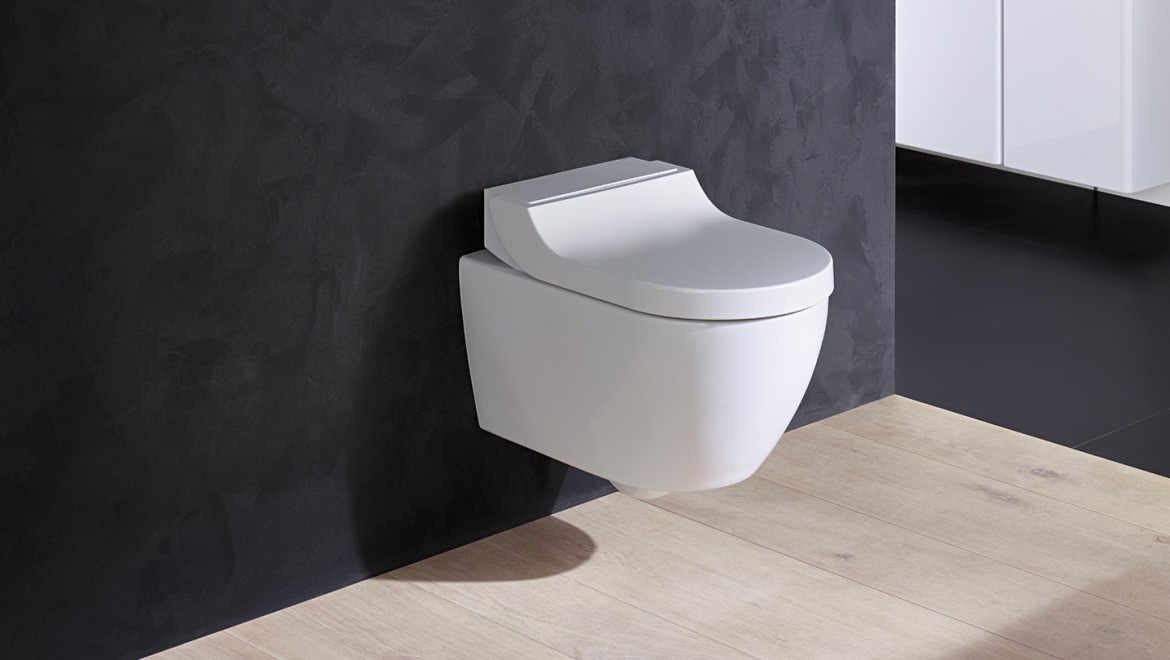 The Geberit AquaClean Tuma Classic is the ideal basic model. It is available at an attractive price and provides all of the basic functions you need from your first shower toilet. Everything is geared towards you and your personal needs.
Warm or cool: You decide which water temperature feels most comfortable for you.
Near or far: You decide how far the spray arm extends.
Gentle or intense: You decide the shower spray pressure that you like best.
Long or short: You decide when you're ready to end the shower spray.
You can save your personal settings in the Geberit AquaClean App and call them up at any time.
TRY ONE NOW WITH NO OBLIGATION
What does a shower toilet feel like? Try one now with no obligation and find out for yourself what gentle cleaning with warm water feels like.
Our AquaClean partners will provide you with personalised advice so you can get to know all aspects of the different models. And you will also have the opportunity to try out the shower toilet and its special features for yourself behind closed doors.
Geberit AquaClean can be found in many hotels now too. When you're next planning a trip, choose a hotel with AquaClean toilets and discover all of the functions in your own time in a private environment.