Bathroom inspiration for you
Let yourself be inspired by Mera, Sela and Tuma
Discover the style of a Geberit AquaClean bathroom and take inspiration for your own dream design. Whether your taste is classic, modern or simply natural, our elegant shower toilets look good in every bathroom.
Here you will find many beautiful ideas for the modern bathroom. There is something for every style and every taste. Simply click on the images and let yourself be inspired!
Inspiration and planning supportFOR YOUR NEW BATHROOM
INSPIRATION TOOL

Discover ideas and functions for modern bathrooms and decide what you like and what is important to you. You can put together your dream bathroom in just a few steps.
Geberit AquaClean Tuma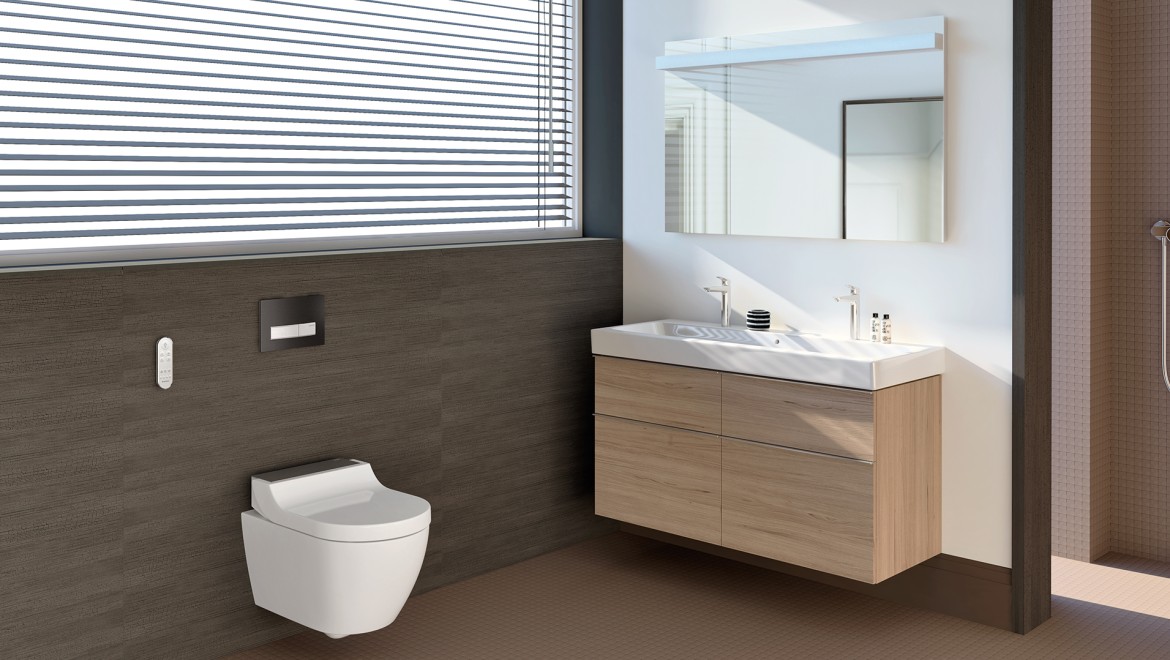 With the AquaClean Tuma you can choose the features you want in your shower toilet: from the simple, basic functions of the Classic model to the additional convenience functions of the Comfort version.